Bulgari, in partnership with JCDecaux Transport, has launched its new jewellery collection Divas' Dream at Hong Kong International Airport. For the campaign, the Italian luxury house disseminated its vibrant imagery via extensive coverage at one of the airport's busiest area.
Combining a series of lightboxes and massive posters on the walls, Bulgari turned the Arrivals Concourse into Airport Galleria - a tunnel designed to provide an immersive brand experience while passengers alight.
In designing the visuals, Bulgari has taken advantage of the gloss lamination to resemble the sparkle of its gemstones.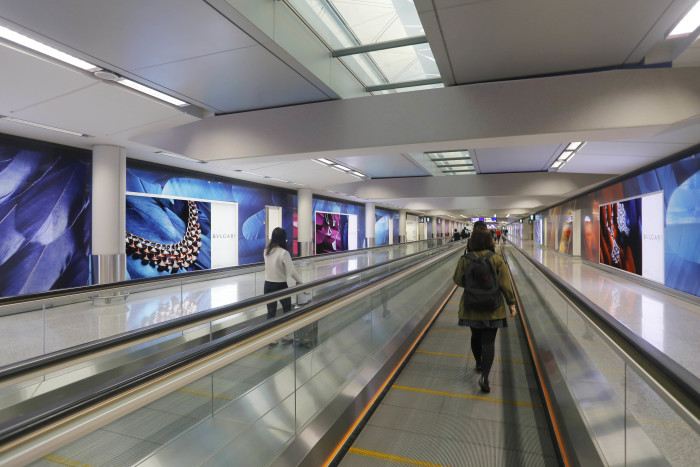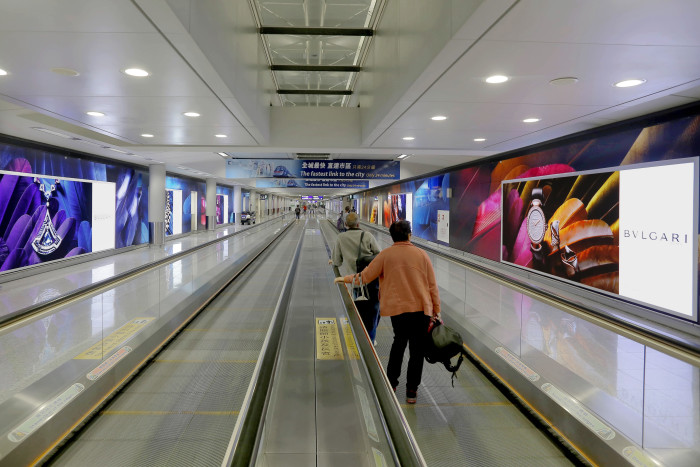 "We strive always for the best possible airport environment for advertisers. Working hand-in-hand with Bulgari, we are able to take the zone domination to a whole new level. "Airport Galleria" maximizes brand impact and offers best of brand experience to passengers while walking through the arrival passage to Hong Kong," Shirley Chan, managing director of JCDecaux Transport said.