What started as a creative inkling in school days has led Stanley Clement to where he is today - the managing director of Society Malaysia, a unit under the IPG Mediabrands.
Dubbed by his staff as the creative-storyteller who never sits still, Clement heads a team of 75 creative young minds with whom he hopes to change the face of digital content marketing and creative storytelling.
In the last 15 years, he has had the opportunity to grow as a graphic designer (where life began for him), to understand branding, strategic planning and up until recently, to expand his scope in the world of digital marketing - a world evolving faster than anyone could ever imagine.
Prior to joining Society, Clement  was a strategic brand manager with the nation branding division at Prime Minister's Office (PMO) of Malaysia where he played a key role in the development of the nation's brand identity, as well as being in charge of positioning Malaysia as an investment hub on an international front. He later joined Society as creative director and within 3 years rose up to the rank of managing director, a testament to his creative and strategic thinking ability that has won over many clients.
In a recent chat with A+M , this digital head honcho, father and bike aficionado candidly shares what drives him, how he unwinds, and his advice for those starting out on their career journey.
How do you describe your management style?
I believe in the power of people and in providing them with the opportunity to take ownership over what they do here at Society.
While I may be the one leading the team, every single one of them has a say in shaping our future. After all, it is their future too.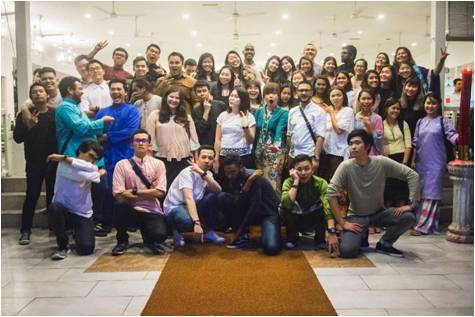 Who was the mentor who influenced you the most and how?
There were many, and they have all influenced different facets of who I've become. When I was a kid, Kevin Le and Alvin Teoh introduced me to the world of creative thinking. I always wanted to be like them when I grew up.
Tan Sri Lim Kok Wing showed me what hard work really meant. And I can promise you, it was hard.
Arvind Srivastava showed me that you have to have heart and be honest in the things that you do. His thinking was absolutely poetic, and is what I strive to embody.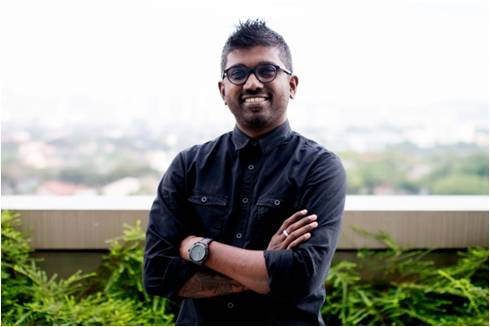 What has been the proudest moment in your career?
I have to say being appointed MD of Society. While I always knew what I wanted to do, being in a lead role like this never crossed my mind. Ever. The validation was truly gratifying.
What inspires you the most?
People. I thrive on the energy they bring into the office, the ideas that they share and their commitment to task. Seeing their willingness to overcome difficulties further inspires me to do more.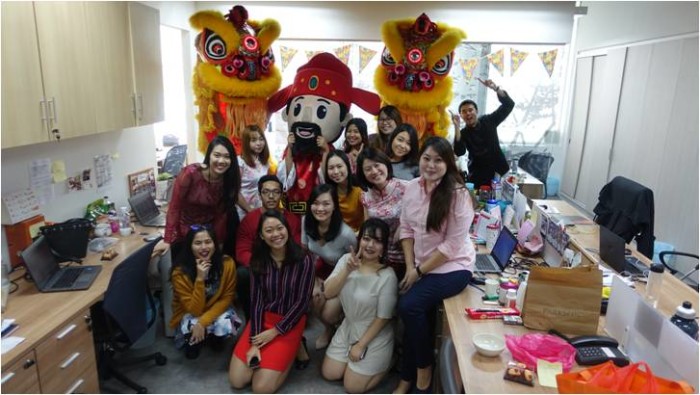 What's the toughest part of your job?
It may sound like a juxtaposition of sorts, but again, its people. Managing their expectations, inspiring them to dream bigger, keeping them happy and most importantly, never ever making promises that I can't keep. It's a daily task that truly challenges me.
What has been the harshest thing said to you?
Where do I start! The one I will always remember is "Who the f*** do you think you are? You will not make it in this industry"
What do you do in your free time?
Well, I am quite a bum! In my free time, you can usually find me in front of the couch, but the TV is watching me instead, as I usually doze off. You can also find me at the bike workshop looking at how else I can custom my bike or even finding old bikes that I can restore in my free time.
How do you ensure a proper work life balance?
I try to separate work, home and my personal life. I make sure that I get home in time to put my son to bed and I try as much as possible to spend time with my wife and son on the weekends. Sometimes when everyone is asleep, it's just me and my thoughts and the open road on my bike.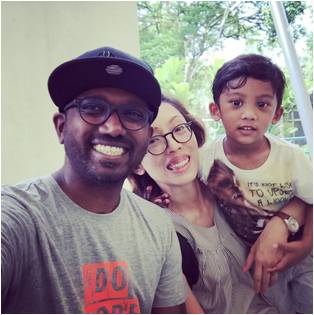 What is your favourite vacation spot?
Home. There is no place like it. Seriously!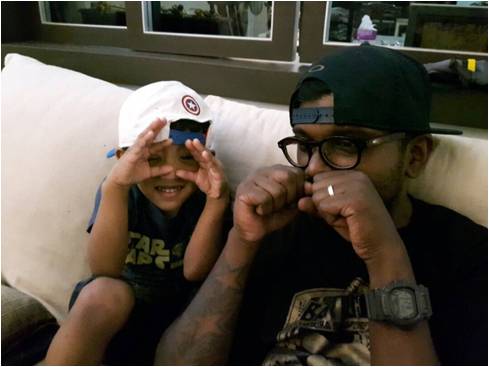 What's one piece of advice you would give to someone just starting out?
This is a tough job, and an even tougher industry, but if you are able to see beyond the job, the satisfaction you get is simply, awesome!
What issue would you like to see the industry change in 2017?
Content delivery is not a one-way street. There needs to be better understanding on the changes that are taking place in the digital space and how much it affects the way our consumers think and feel. Everything is real-time now and we need to think real-time or be left behind.